Ontario families can now access rebates to complete low-carbon, energy-efficient renovations to their homes through a new program from the Green Ontario Fund, a non-profit provincial agency funded by proceeds from the province's cap on pollution and carbon market.
New GreenON Rebates will cover:
In addition to the renovation rebates, homeowners and tenants can access a $100 smart thermostat rebate through a partnership with Save on Energy.
The province is also launching GreenON Support, a free over-the-phone service offering impartial advice from energy experts to help consumers learn how they can save money and reduce their carbon footprint through home upgrades.
Visit GreenON.ca to find out how small – or big – changes in your home can help save money while reducing greenhouse gas pollution.
Making it easier and more affordable for people to fight climate change at home is part of Ontario's plan to create fairness and opportunity during this period of rapid economic change. The plan includes a higher minimum wage and better working conditions, free tuition for hundreds of thousands of students, easier access to affordable child care, and free prescription drugs for everyone under 25 through the biggest expansion of medicare in a generation.
Quick Facts
Buildings generate almost a quarter of Ontario's greenhouse gas emissions.
The Green Ontario Fund takes consumer protection seriously. No agents will come to your door without your consent. The agency requires residents taking advantage of rebates to work with a qualified and screened contractor listed on GreenON.ca. Contractors across Ontario interested in participating in the program are invited to sign up at GreenON.ca/contractor-signup.
Contractors participating in the program must satisfy established criteria and complete training for specific low-carbon renovations.
The Green Ontario Fund is a key pillar in the province's Climate Change Action Plan and is funded entirely by proceeds from the carbon market.
The rebate program builds on the success of the Green Ontario Fund's first program, GreenON Installations, which offers a smart thermostat with installation and in-home energy review at no-cost. This program is temporarily closed to new applicants while the current orders of smart thermostats are being installed. Applications will re-open in 2018. Sign up for Green Ontario Fund alerts to get the latest information on all programs.
The Climate Change Action Plan and carbon market form the backbone of Ontario's strategy to cut greenhouse gas pollution to 15 per cent below 1990 levels by 2020, 37 per cent by 2030 and 80 per cent by 2050.
Other action plan measures funded by carbon market proceeds include new electric vehicle incentives, charging stations and infrastructure, a bigger and safer province-wide cycling commuter network, energy retrofits for homes, multi-residential buildings, social housing, targeted greenhouse gas emission reduction programs for large industries, small and medium-sized businesses and support for Indigenous communities to fight climate change.
Quotes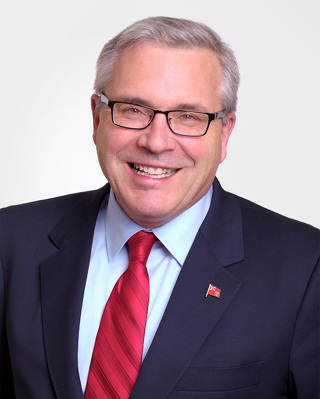 "No matter where you live or work in Ontario, fighting climate change can be as easy as changing a light bulb, switching your thermostat or making other home improvements that cut your energy bills. Knowing that so many of our daily choices and actions at home contribute to greenhouse gas pollution, a program like GreenON Rebates will make it easy and more affordable for people to fight climate change by choosing low-carbon ways to improve their homes."
"Now, through GreenON Rebates, we are empowering consumers to help fight climate change by reducing energy usage at home. GreenON Rebates enables Ontario homeowners and tenants to access rebates on home renovations that will save them money and reduce their carbon footprint."
Parminder Sandhu